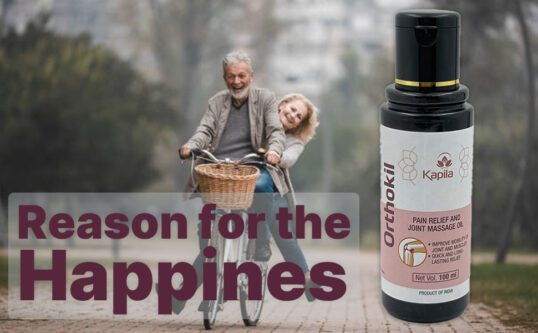 Orthokil Oil is an ayurvedic vatta massage oil to treat and give quick and long-lasting relief from knee, joint, body, and muscle pain.  The oil positively supports the natural healing properties of the body. It works as an anti-inflammatory and muscle relaxant massage oil that helps in improving blood circulation when massaged in the right way. It reduces the strain on joints that is often caused due to wear and tear and excessive movement.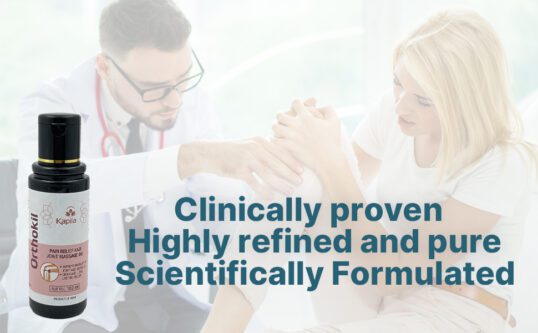 NET QTY: 100 ml
INGREDIENT LIST:  Camphor Powder, Phudina Sat Crystal, Mustard Oil, Tailaparna Oil, Gandhapura Oil , Coconut Oil
SPECIALITY: Pain Relief and Joint Massage Oil
MANUFACTURER DETAILS: KAPILA HEALTHCARE, B-21, GIDC, Electronic Estate, Sector 25, Gandhinagar, Gujarat (India) 382024
LICENSE NO: GA/2014
PRODUCT DIMENSIONS:  5 *5 *9 cm
DIRECTIONS TO USE:
Gently apply 5 ml to 10 ml of oil to the affected area and massage for a few min. Repeat it twice a day in case of severe pain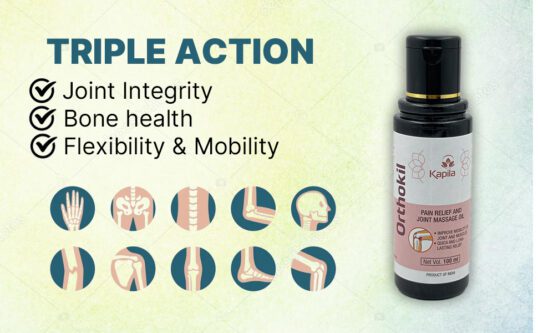 WARNING: 
Do not apply on broke cuts, Skin, or Wounds. Avoid Contact with Eyes and Sensitive areas of Skin.
OTHER INFORMATION:
Store it in a cool and dry place. Keep away from children. Don't accept it if Cap & Neck seal is broken. Keep away from direct sunlight.